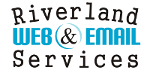 Renmark Weather Records
(under development)
---
Our weather software updates most of these records each night, just after midnight. This is different from the Bureau of Meteorology's standard observation time of 9 am each day.

These pages are under development (probably forever). We would be interested to hear your suggestions.

News
(4 Dec 2002) I'm still working on the chill unit calculations - there's at least one other way to calculate this. I think I'll have to display the results from both the "less than 7" and Richardson/Utah methods. I have enough data to calculate these for the last few years. And a page to explain what this is about... Any comments?
This minute's weather
It's here, updated every minute.
Today's weather
Weather from today and yesterday. Graphs of temperature, barometric pressure, rainfall and humidity, updated every 5 minutes. (Note: You may have to press shift-Reload to make your browser notice an update.)
The last week's weather
These graphs show the temperature, barometric pressure, rainfall and wind speed for the last week. Updated every night, around midnight local time.
Monthly summaries
The summary lists the highest, lowest and average temperature, average dewpoint, rainfall and wind run for each day. These quantities are also shown for each month.